Our Mission is to provide the best service possible, in pursuit of 100% customer satisfaction. Check out the services we offer below and pick the one that best suits your needs, or build your own package via the custom detailing package section. Remember we service all vehicle types including motorcycles, helicopters, and small planes.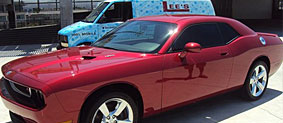 Exterior Detailing
Hand Wash & Dry
Our Exterior Detail starts with a hand wash using high pressure, de-ionized water and micro-fiber wash mitts. We then dry your vehicle and air blow all excess water. We also include a complimentary interior vaccum.
Clay Bar Application
A clay bar is used to remove contaminates from your vehicles surface. This is necessary in order to achieve that "mirror" finish after we machine polish your vehicle's exterior painted surfaces.
Machine Polish
A Machine Polish is given to the exterior of your vehicle in order to remove minor swirl marks and to "buff" the vehicle's clear coat. If there are hard water spot's, heavy swirl marks or minor scratches we can remove or improve those for a nominal charge.
Dress Exterior Trim & Clean Wheels
After your vehicle has been machine polished we dress all the exterior trim, clean the wheels and apply a dressing to the tires. We finish off with a hand wax to give it the "final touch"!
Starting at $150.00*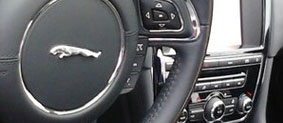 Interior Detailing
Vacuum Carpets & Clean Mats
A thorough vacuum is the first step in a complete Interior Detail. We will then either use a shampoo steam cleaner type soil extractor, or a simple hand shampoo and scrub brush type cleaning method.
Clean Console & Door Panels
We'll clean the dash, door panels, instrument panel, air vents, steering wheel, center console, all of your buttons, knobs and ash tray, door jambs and anything else you can think of.
Clean & Condition Seats
Vinyl and/or leather cleaner is used on your seats to remove dirt and grime. We then apply a leather and/or vinyl conditioner to your seats to give them a protective coating and prevent pre-mature wear.
Dress Interior Trim
Vinyl and/or leather treatments are applied to your interior plastic, rubber, vinyl and leather. All windows are sparkled inside and out.
Starting at $125.00*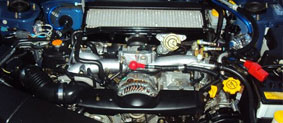 Custom Packages
Click for More Services«